About Us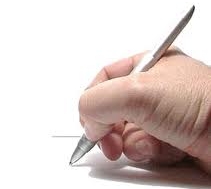 "AXESS SEVEN" is an ISO 9001 -2008 Certified Engineering Projects and Merchant Exports Company which provides complete solution for LV / MV / HV Power Transmission and Distribution system including Design and Supply of sub-station and transmission line equipments.

AXESS SEVEN, an Innovative & Dynamic company pays more attention to customize our products to suit the needs & requirements of clients and our success is based purely on the close teamwork with our trend setting customers.

AXESS SEVEN's strategy is to attain Perfection and quality together with trust from our vendors and by developing our own formula to ensure quality by adopting to advanced technology, We became one of the major project companies in the market.

AXESS SEVEN is proud to have excellent technical infrastructure and most skilled& dedicated team of professionals purely because of which, we are able to offer a very reliable technical assistance to our clients.
ANTIQUITY:
• 2006-07 :
Introduced AXESS SEVEN to International market: South East Asia.
• 2007-08 :
Expanding activities to new markets : Gulf & Africa Enhanced sales of Electrical equipment to Substations, Water pumping stations and Industries.
• 2008-09 :
Diversifed business activities to Mechanical & Agricultural projects and broadening its corporate Portfolio.
• 2009-10 :
Land mark 230kV River crossing project with 110 meter tall Twin bundle DC towers completed
• 2011-12:
Into Manufacturing of Low & Medium Voltage Switchgears
After these years of constant upgrading and customization, AXESS SEVEN had become a force to reckon with as a leading international project and trading company and boosting its strength with a great standing.

We have two decades of in-depth knowledge and experience in LV, MV & HV Switchgear and allied products.

Innovation and high motivational standards is the solid foundation on which the company has built its success story.