Management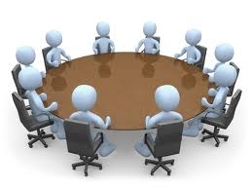 OUR GOAL :
Our goal is to provide competitively priced quality products supported by reliable after sales service. We have also achieved ISO 9001:2008 quality systems certification from UKAS London and JAS-ANZ Australia.
VISION:
To integrate significant Domestic & International Engineering resources and strengthen our competitive edge to achieve the status of most preferred supply / Project Company in international business.
SCOPE:
(i)
Design, Engineering, Procurement & Supply of Substation & Transmission Line Projects & Equipments up to 500kV.
(ii)
Trading of Electrical, Mechanical & Structural Engineering Goods related to Substations and Transmission Line up to 500kV.
(iii)
Trading of Agricultural machineries such as Water Sprinklers, Pumps, Motors, Generators, LV Panels, APFC and their accessories.


OUR CUSTOMERS:
Our ethical and customer oriented practices have resulted in the creation of higher levels of Customer satisfaction. Some of them are
1. Utilities
2. Industries
3. Contractors
4. SEZ
5. Architects
6. Service sector

ORGANIZATION CHART: